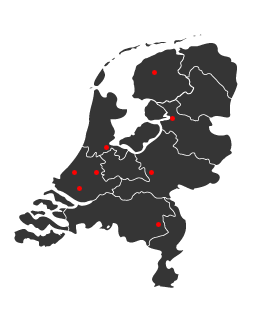 Remote Hands
Waarom zou je een dure reis maken naar je klanten in Nederland, als het niet hoeft? Maak gebruik van ons landelijk dekkende netwerk van ervaren engineers om snel on-site support te verlenen.
Looking for a local partner to outsource on-site visits? DutchMSP offers rapid remote hands and eyes with experienced engineers located throughout the country. Your dispatch requests are distributed through our nationwide network of Managed Services Providers to ensure super fast response times.
With Remote Hands, our skilled technicians are dispatched to your site, helping your remote Service Desk or NOC team with on-site expertise. We offer a wide range of remote hands services, including:
On-site technical assistance
Hardware installations
Interface card removal and installation
Inventory of equipment, recording serial numbers, and capturing the installation status with digital photos
Power cycling a router, server, switch, and soft-booting a server
Moving equipment
Providing visual verifications supported with digital photos
Installing, replacing or removing equipment, including routers, switches, system modules, disk drives, memory, etc.
Patching equipment to a patch panel based on a supplied patching schedule
Questions? Email us for more info or a quote.